This amazing city thrives with artistic beauty and cultural life. Here are to be found some among the world's most known masterpieces, as Florence was in its glorious past the birthplace and the meeting point af artists, literates and historical personalities that have changed the world at their time.
Therefore, there are many different places or works of art that should be seen at least once in the life. Here are some tips by Hotel Brunelleschi for an unforgettable trip among the most amazing views in town.
Spiritual Florence
Being a main city in Italy, Florence is full of beautiful churches, different between each other from a stylistic point of view as well as if we consider their size and their age. From the huge Cathedral to the small Roman and medieval churches scattered around the city centre, days could be spent just trying to visit each one on the map.
Nevertheless, the main ones to see are definetly Santa Maria del Fiore Cathedral, with the fascinating Brunelleschi's Dome, which has become itself a true symbol to the city. Then Santa Croce Church is definitely worth a visit, for its beauty and, furthermore, as it is the burial place of many important characters, such as Galileo Galilei, Michelangelo Buonarroti and Vittorio Alfieri. Last but not least, Santa Trinita church is a beautiful example of mixture between Roman and manneristic architecture.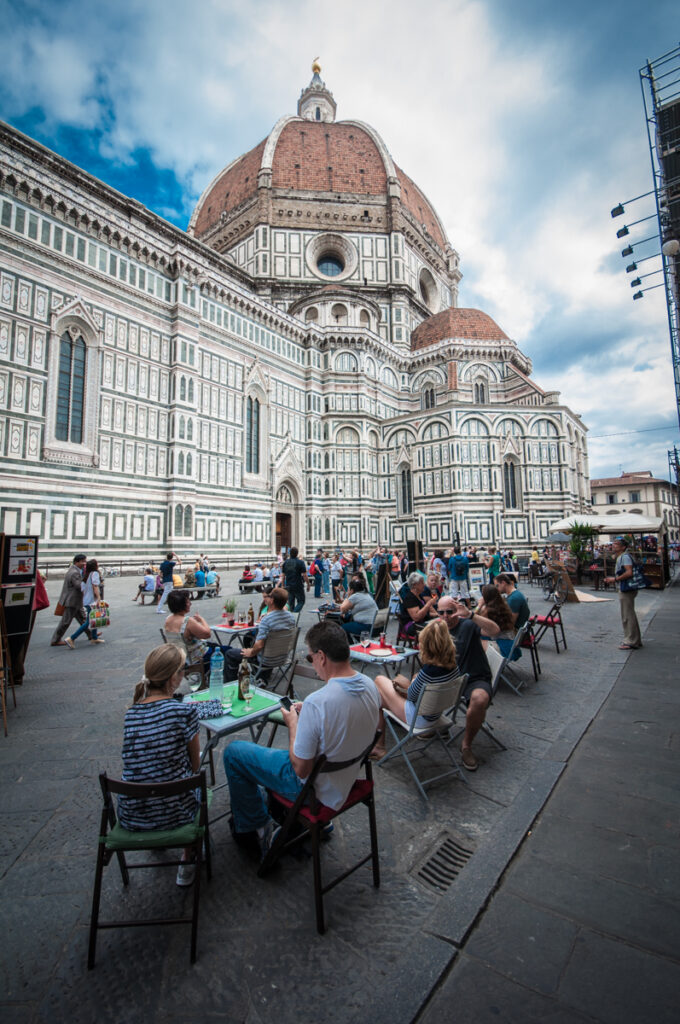 Artistic Heritage
The places to be if you are an art lover are definitely Florence's Galleries: the Uffizi Gallery is one of the biggest ones in the whole world, hosting a stunning collection of Italian and international masterpieces. The Accademia Gallery is another rather fascinating place.
Walking in Florence: sightseeing from the streets
As a true open air museum, Florence offers amazing sights just while walking through its streets. Sightseeing in Florence wouldn't be complete without a walking tour of the narrow paths going through the city centre and emerging into charming and delightful squares, where lots of monuments find their ideal setting and enrich the landscape.
A stroll alongside the Arno river or a pause inside Boboli Gardens will let you plunge into this timeless city's atmosphere.
Ancient Florence
Another perspective through which you should see this city is the historical one. Ancient buildings are scattered everywhere, rebuilding the history of Florence throughout the ages. One of them is surely Torre della Pagliazza, one of the oldest buildings in town. What if you wanted to spend the night in such a charming place? Hotel Brunelleschi provides a suite right inside the Tower – a true delight after a sightseeing day.