Are you looking for a hotel for corporate events in Florence? The Brunelleschi Hotel will welcome you into its sophisticated, enchanting atmosphere.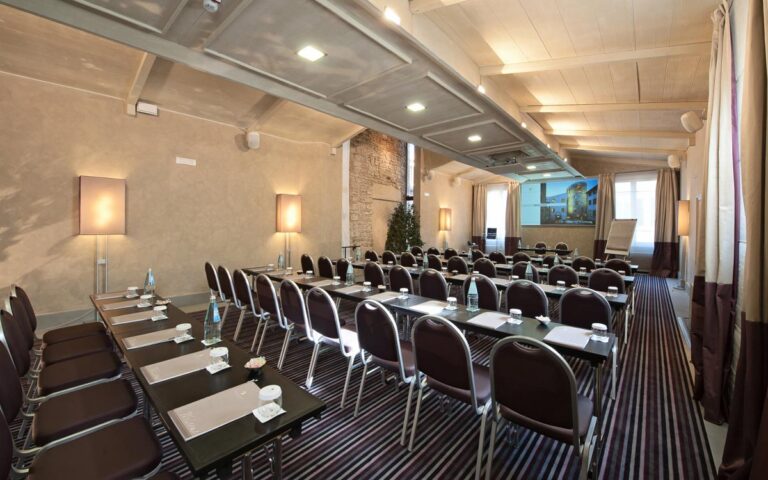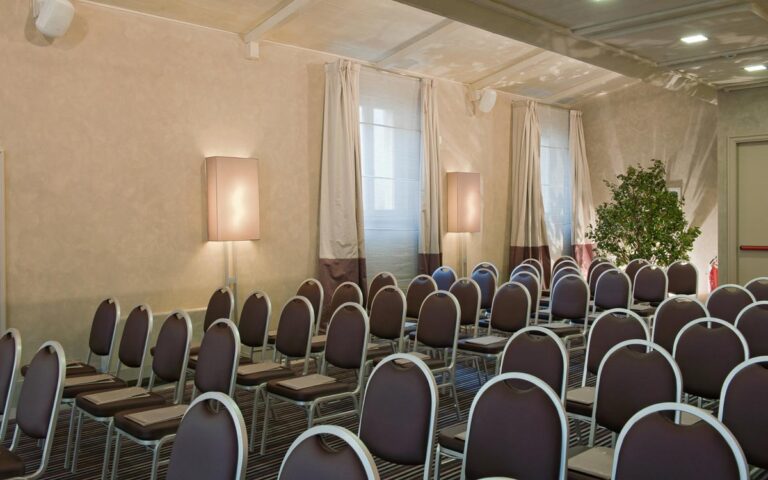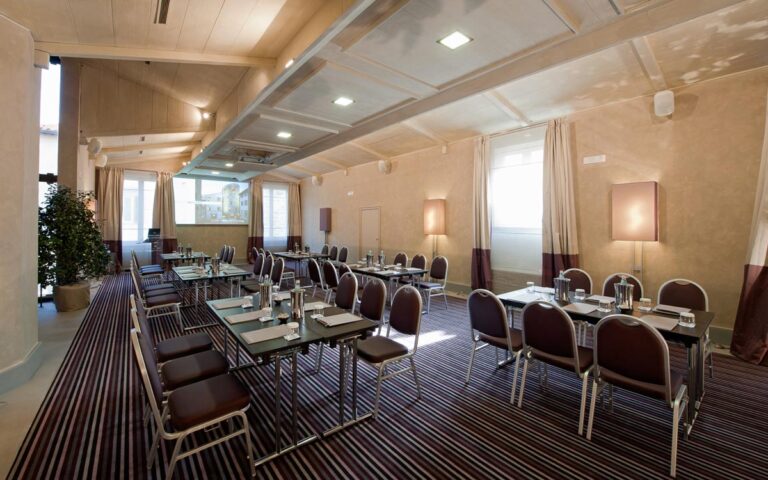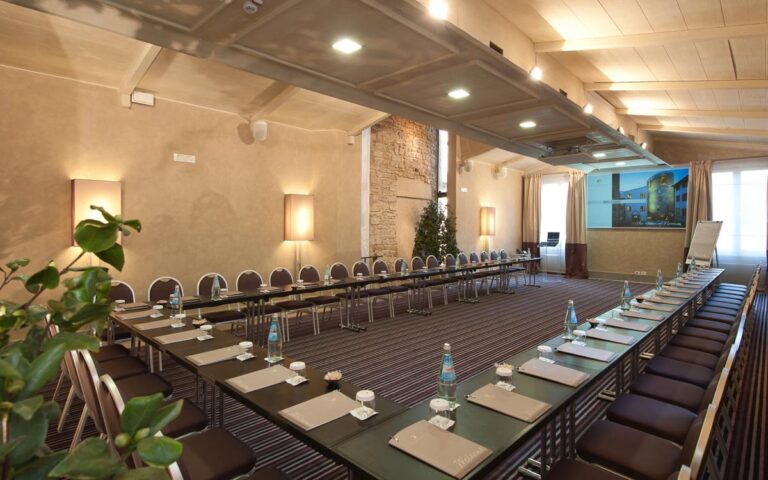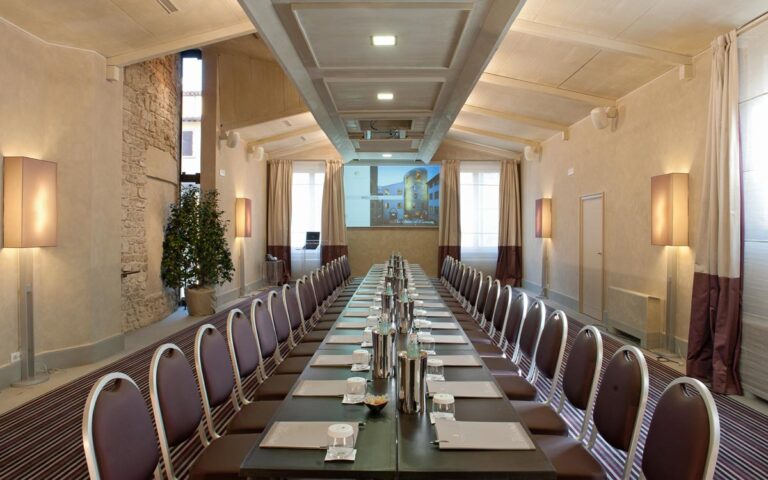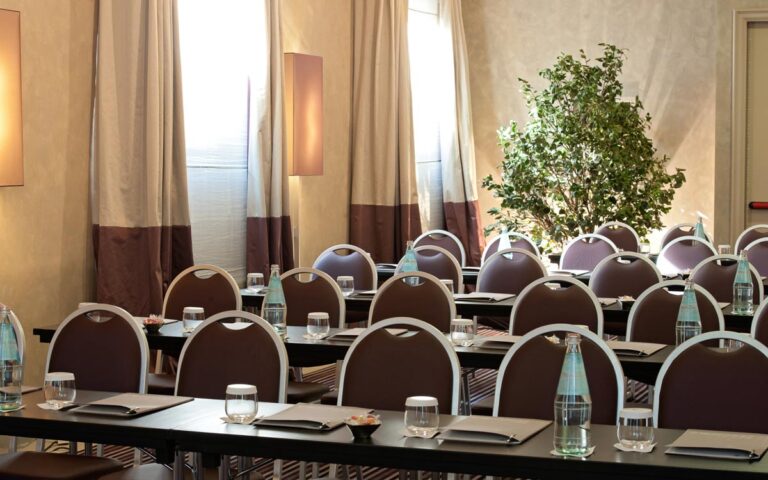 Perfect for events, business and work meetings, not only for the inspiring and strategic location (in the heart of the historic city centre and easily reached from the station and airport) but also for our experience in event planning.
Brunelleschi Hotel received the Condé Nast Johansens Award for Excellence 2019 as Best for Meetings or Conferences.
Hotel with Conference & Meeting Rooms for Business Events in Florence
The two hotel meeting rooms, San Michele and Pagliazza, can comfortably seat over one hundred participants in a sophisticated convention centre, featuring avant-garde technological equipment. The exclusive location in the heart of the historic city of Florence will add a touch of class and prestige to your meetings.
The hotel's elegant meeting rooms, steeped in history and charm, are ideal for hosting any kind of event from corporate meetings with numerous guests to a business dinner for a chosen few, from conventions to fashion shows.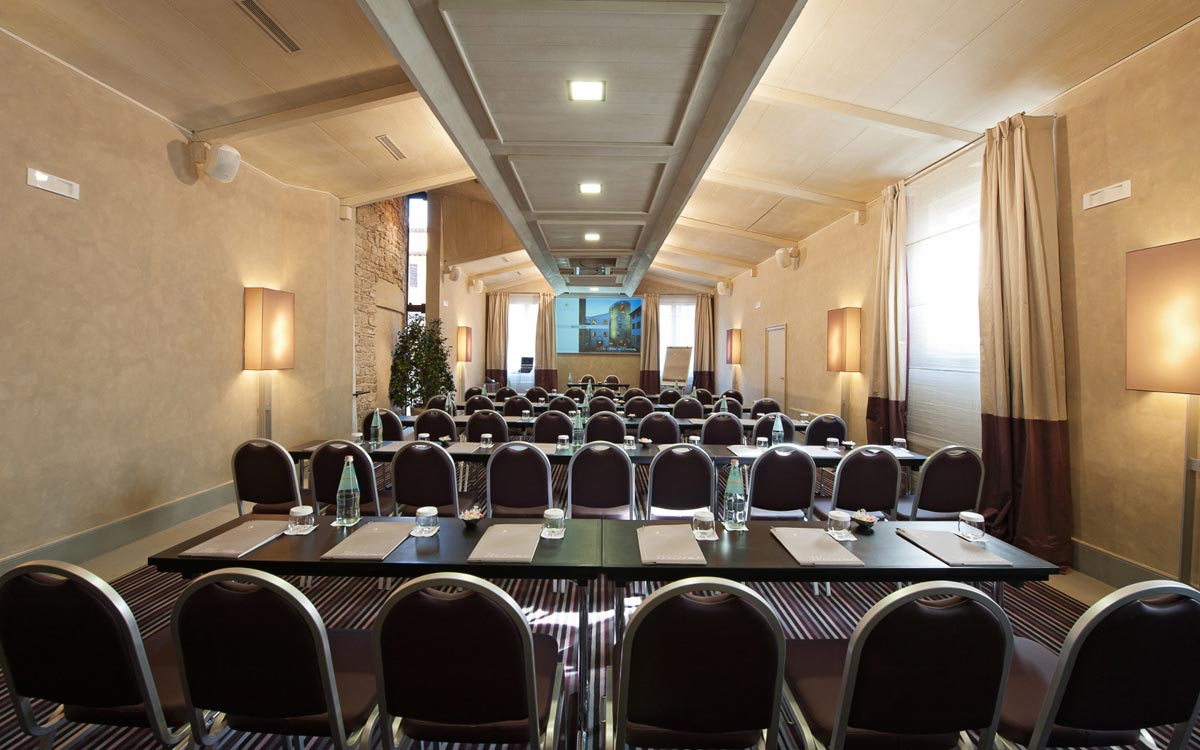 Inside this Hotel for Meetings in Florence you will find the San Michele Hall, an elegant venue that is perfect for work meetings and conventions. Located in the city's historic center, it can host up to 120 guests while it can be arranged in the most varied styles.
Just around the corner from Fortezza del Basso and a few minutes away from the airport, our hotel will be the perfect environment for successful events.
This 94 square meter  –  1011,81  sqft meeting chamber features:
Audio:
Featuring 6 Mak 6 loudspeakers + 14 channels Yamaha audio mixer + Tenix ER 100 MP3 sound recorder on SD and USB + XA 1000 amplifier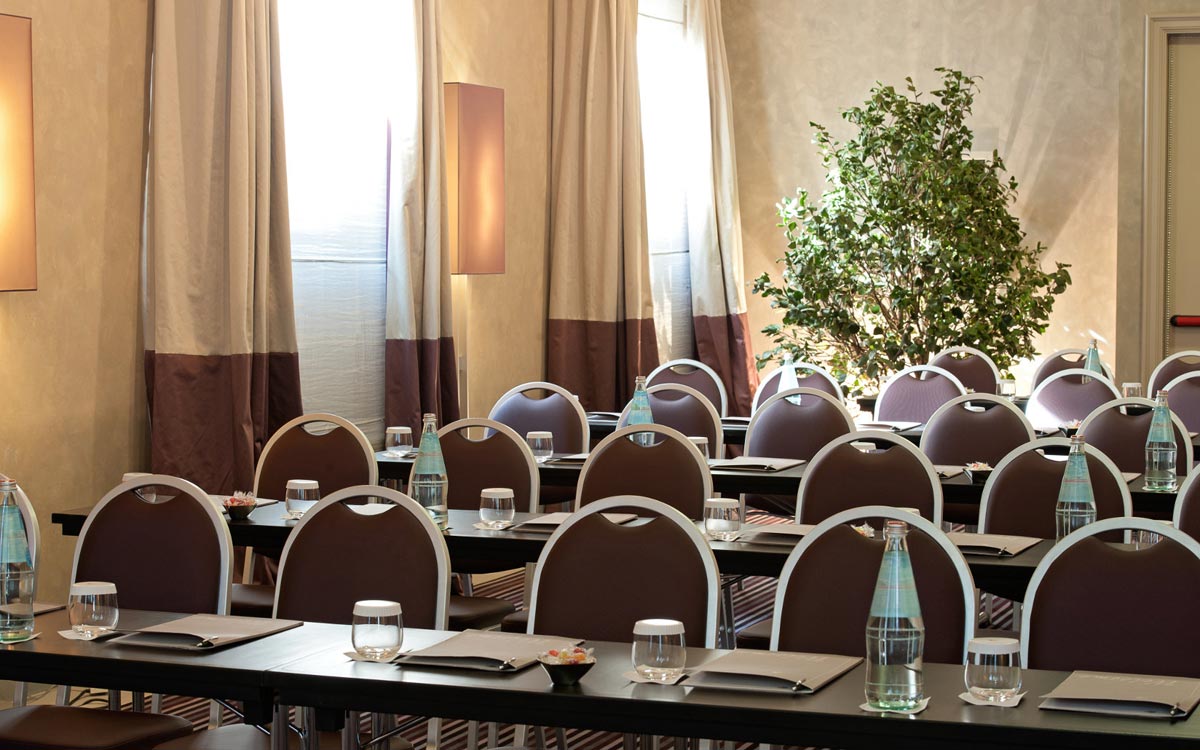 Equipment included in the cost of the conference room rental:
Videoprojector;
Screen;
Flip chart;
4 desk base microphones;
Dynamic microphones;
Sound system;
Laser pointer;
220V voltage;
Podium;
Equipment upon request and with an extra charge:
Clip microphone;
Videorecorder;
Live music;
Interpreter services;
Ballroom stage;
Catwalk for parades;
Rear projection screen;
IP line videoconference system;
Wifi and wired internet connection;
Windows and Mac PCs available;
Radio Mouse/Presenter;
B&W fax and printer;
Full day technical assistance.
If you are looking for an hotel with meeting room in Florence you are in the right place. The Hotel Brunelleschi is one of the best hotels in the city and offers you the most exclusive meeting room, Pagliazza Hall, alongside the Santa Elisabetta Square, only a few meters away from Brunelleschi's Dome.
You can set up your conferences inside one of Florence's oldest buildings, the Pagliazza Tower, and welcome your guests in a wonderful setting in the center of Florence.
Our meeting room will let you to organize conferences, events and meetings surrounded by art, history and culture in one of the most important monuments in Florence. It extends for 36 m2 – 387,50 sqft and it allows for many different board and chair arrangement styles.
Our Chef will be happy to offer you and your guest an international menu or dishes inspired by the Italian and Tuscan culinary tradition.
Our meeting room Pagliazza provides all the necessary to set up a great meeting or a conference:
Video: LCD  LG 60UF695V  – 60'' , misura 133 cm x 77 cm , HDMI e HDMI 4K;
Flip charts and 220 voltage sockets available.
If you need further information about our exclusive meeting room in Florence do not hesitate to contact us.
Put yourself in the capable hands of our event managers and organise a corporate event with a unique, personal style.
If you would like more information or a quote, please contact us at mice@hotelbrunelleschi.it or call us on +39 05527370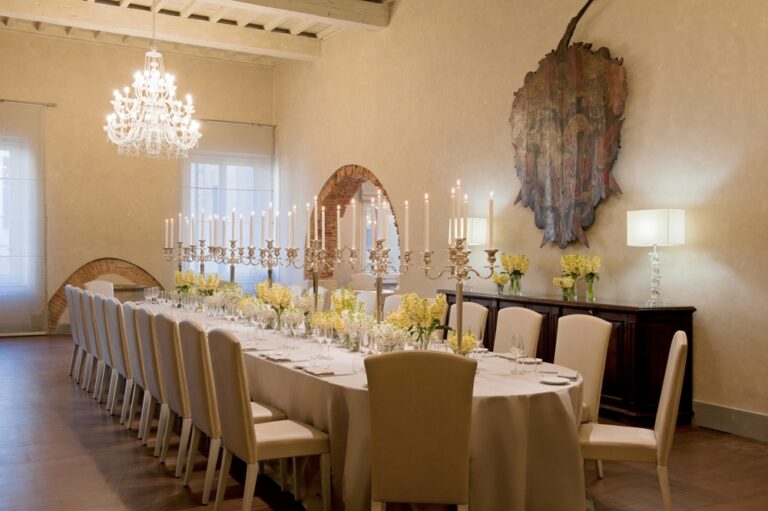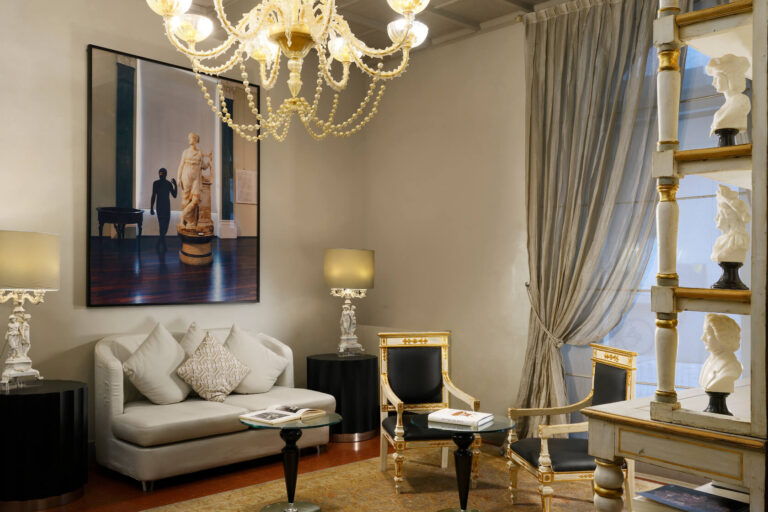 Business Events in Florence: Facilities and Services
In addition to the two meeting rooms with original stone walls in the historic hotel and event location in Piazza Santa Elisabetta, there are also other exclusive rooms, in the same building as the Brunelleschi Hotel, in which to hold corporate events, meetings and business dinners.
Here are all the spaces that are available, in addition to the private Pagliazza museum in the basement of the tower after which it is named:
The 1 Michelin Star Santa Elisabetta Gourmet Restaurant, the Osteria Pagliazza, the Salone delle Feste, Sala Liberty, the Lounges and the Tower Bar.