Gluten Free Restaurant: Discover our Menu
Do not give up the fragrance of haute cuisine in one of our two restaurants for people with celiac disease in Florence. Our chef has developed gluten free specialties, remaining in the wake of tradition and internationality, creating the menus of the two exclusive restaurants that offer refinement and genuineness even to customers with gluten intolerance.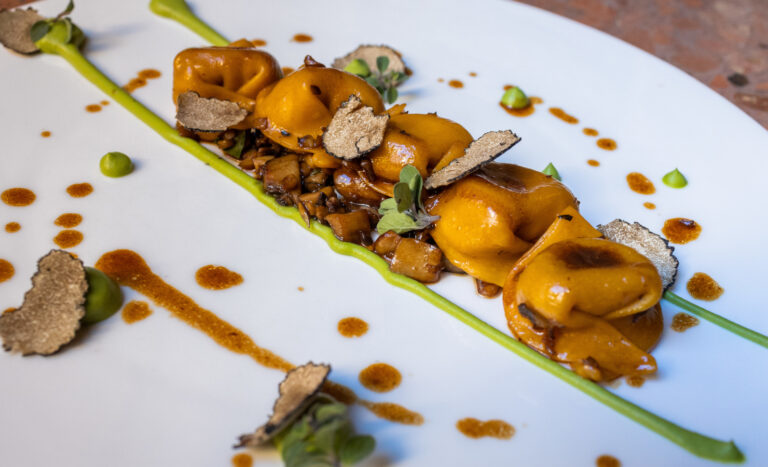 Delight yourself with menus made with suitable foods and ingredients, elaborated by carefully and scrupulously following the protocol for processing and cooking special products.
The number of people with gluten intolerance is on the rise. For this reason, our chef Rocco De Santis can offer single courses or even a whole gluten-free tasting journey for guests who inform the staff of their intolerance before ordering.
This way, people with celiac disease no longer have to give up the taste of haute cuisine.
For more information and reservations:
+39 055.27370 • info@hotelbrunelleschi.it
High quality services dedicated to you, for a pleasant and refined stay in Florence
The quality of the raw materials is always at the base of our catering service, attentive to every type of food intolerance. Our idea is to offer not just a meal, but a true taste experience for all customers.
Our dining room staff will be able to provide you with all the information on the ingredients of the dishes in the menu. Our menu respects nature and changes with the seasons.
Our gluten free restaurants in Florence, Santa Elisabetta 2 Michelin Stars and Osteria Pagliazza, are located inside the Brunelleschi Hotel, a few steps away from Via dei Calzaiuoli, the Duomo, and Piazza della Signoria, in the heart of the historical center of the city. Visit the capital of Tuscany on a weekend and combine art with gluten-free gourmet cuisine.
They are located a few steps from Via dei Calzaiuoli, the Duomo and Piazza della Signoria, inside the 4-star Hotel Brunelleschi. You can take advantage of our outdoor dining area during the summer months.