The Brunelleschi Hotel has thought of all those who want to spend a short holiday in spring and has created an exclusive Easter 2023 offer in Florence to enjoy a weekend of complete relaxation and charm in the heart of the historical centre of Florence.
Two overnight stays and breakfast
Have you ever woken up in Florence on Easter morning? It will be a unique experience to hear from the room or suite the bells of the Duomo, directly from Giotto's Bell Tower. Not to mention the rich breakfast in the Stemma and Liberty Halls of the Brunelleschi Hotel with a relaxing background music.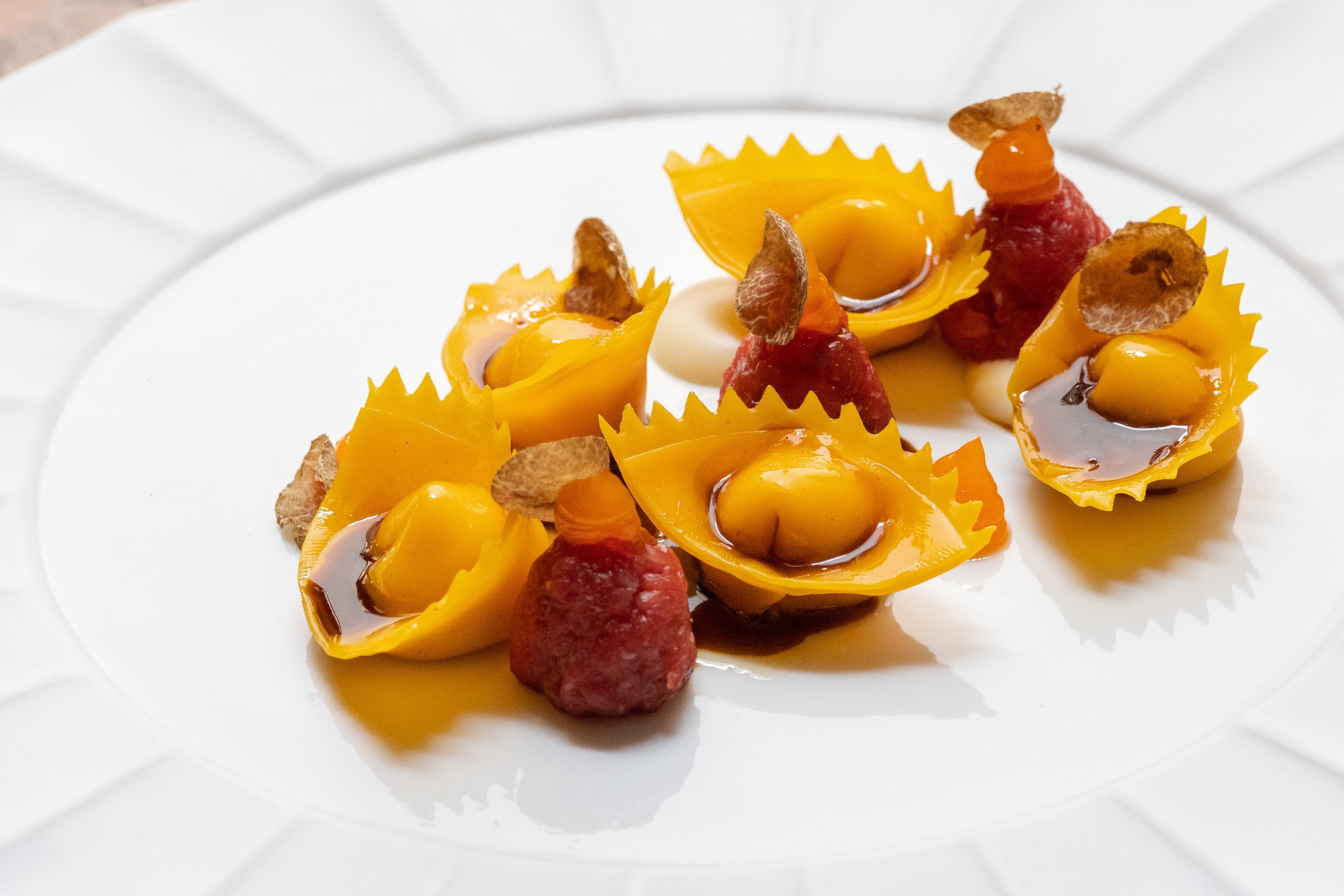 The Easter menu designed by the young and talented Chef Rocco De Santis offers the best season products, expertly mixed in the tempting courses served together with the fine wines selected by the maître. The lunch of Sunday 9th April will be served in the historical environments of our restaurants: a dip in history and taste.
The 2023 menu will be available soon.
Minimum reservation required: 2 people.
Little bubbly… Welcoming toast by the Chef
Prosecco Valdo Doc Extra dry 100% Glera
Thin Veal with Almond and Capers crumble

Tasting menu
Egg cooked at low temperature on spring Peas cream
Black Truffle perlage
Ravioli filled with Peposo (typical stewed meat from Impruneta)
Black cabbage cream and Tuscan Pecorino foam
Tempura scallops
Saffron Potato Fondue and Herb-scented Asparagus
Gratinated loin of Lamb
Artichoke heart with Mint and Rosemary sauce
Naples Pastiera 2022
Home made Colomba (typical Easter cake) with warm Vanilla sauce
Natural and sparkling mineral water
Espresso Coffee
Prosecco Doc extra dry
Valdo, Veneto
100% Glera
Chianti superiore DOCG 2018
Castello del Trebbio Casadei
85% Sangiovese, 10% Canaiolo, 5% Ciliegiolo
Nebbiolo Langhe DOC 2019
Giacomo Fenocchio
100% Nebbiolo
Guided tour to Museo Pagliazza
The Easter offer also includes a visit to the Museo Pagliazza, located in the basement of the Brunelleschi Hotel. You will be accompanied by our concierge who will show you the archaeological finds discovered during the excavations and you will be able to study closely a Roman 'calidarium'. You will also admire fragments from the Roman era and a collection of Montelupo ceramics dating back to the Renaissance period.